WELCOME TO KIWANIS TELLICO VILLAGE
---
---
A brief history of our club…
The Kiwanis Club of Tellico Village was the first service organization to be recognized in Tellico Village.
On March 16, 1999 the Kentucky-Tennessee District of Kiwanis International chartered the Kiwanis Club of Tellico Village sponsored by the Kiwanis Club of Sweetwater. The Club became part of Division 4 of the Kentucky-Tennessee District.
Our members are from all walks of life. Their diversity and dedication are the fabric of our organization. They are committed to the following the Kiwanis Mission: "Serving the children of the world. To make a difference in the lives of children. One child and one community at a time."
We have sponsored three new Kiwanis clubs. We organized and continue to sponsor a Key Club at Loudon High School, Loudon, TN
The Kiwanis Club of Tellico Village has succeeded in attaining the Distinguished Club Award every year of its existence. It boasts having many Kiwanis International Hixon Fellows, Distinguished Presidents, Lieutenant Governors, and one District Governor.
We are established as a "can do" club whose energies, considerable talents, and experience base are dedicated to serving, with pride, the young people and the general community, as well as to promoting overall Kiwanis International objectives.
Kiwanis of Tellico Village has close to 50 projects. Projects chosen to help children through all phases of their lives. Projects that also include our seniors and veterans. Donations from our membership, community, corporate sponsors, fundraisers and private donations make it possible for us to continue these projects. Our fundraisers include the Annual Golf Tournament, Spring and Fall Pancake Breakfasts and Car Wash.
We meet on the 1st and 3rd Tuesdays of each month at Little Italy Italian Restaurant in Tellico Village from 11:30-1:00 p.m. Lunch is served. We normally have a Guest Speaker. The meetings are open to all.
If you would like to join us for a free lunch, simply send us an email: [email protected]
or complete the Contact Us Form: https://k15626.site.kiwanis.org/contact-us/
Like us on Facebook: https://www.facebook.com/KiwanisTV/
---
---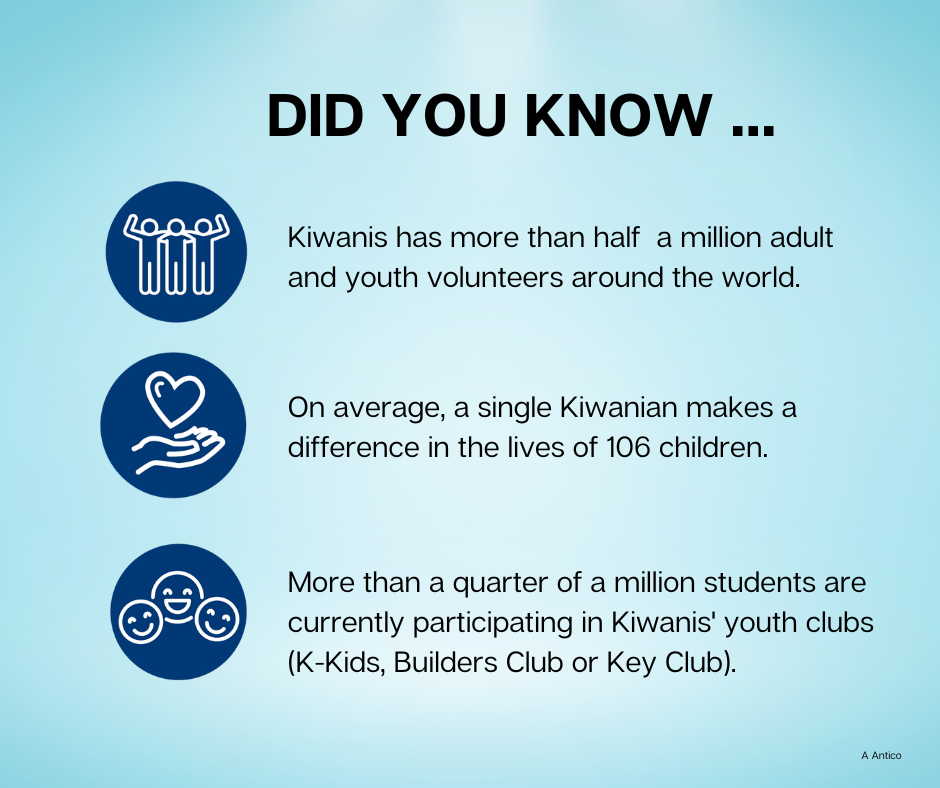 ---
---
Click on the Download Button for a copy of our Club's Information Brochure.

---
---
"Oh the Places You'll Go"
Need some ideas on what/where to take your family and friends when they come to visit. This brochure is filled with suggestions of interesting places in East Tennessee and beyond. Pick one up at the Tellico Village Welcome Center or you can download a copy. Enjoy your time exploring, relaxing, having fun and making memories. Compliments of the Kiwanis Club of Tellico Village. Click on the Download Button for a copy.

---
---
Come discover what the Kiwanis Club of Tellico Village is all about!
KIDS NEED KIWANIS
Kids are curious, lovable and hilarious. They are also wild, impatient and vulnerable.
---
---
Kiwanis International is a global organization of more than 550,000 volunteers who serve their communities through local clubs. Kiwanis is dedicated to improving the lives of children throughout the world. One child and one community at a time.
---
---
To learn more about Kiwanis International, click on the links below.
https://www.facebook.com/kiwanis/
---
---