Amtryke Therapeutic Tricycle Project
Since 2010, the Kiwanis Club of Tellico Village has been helping meet certain therapeutic needs of children with disabilities from families unable to afford this expensive equipment. The solution we provide to these children is an Amtryke therapeutic tricycle. As of December 2022, our club has presented 83 tricycles valued at about $42,000 to children age 18 and younger who are courageously living with disabilities affecting their motor skills and strength.
Amtrykes are all about abilities, focusing on what children can do, not what they can't do!
💖💖💖💖💖💖💖💖💖💖
---
---
Click on the button below to download a copy of our Amtryke Brochure.
---
---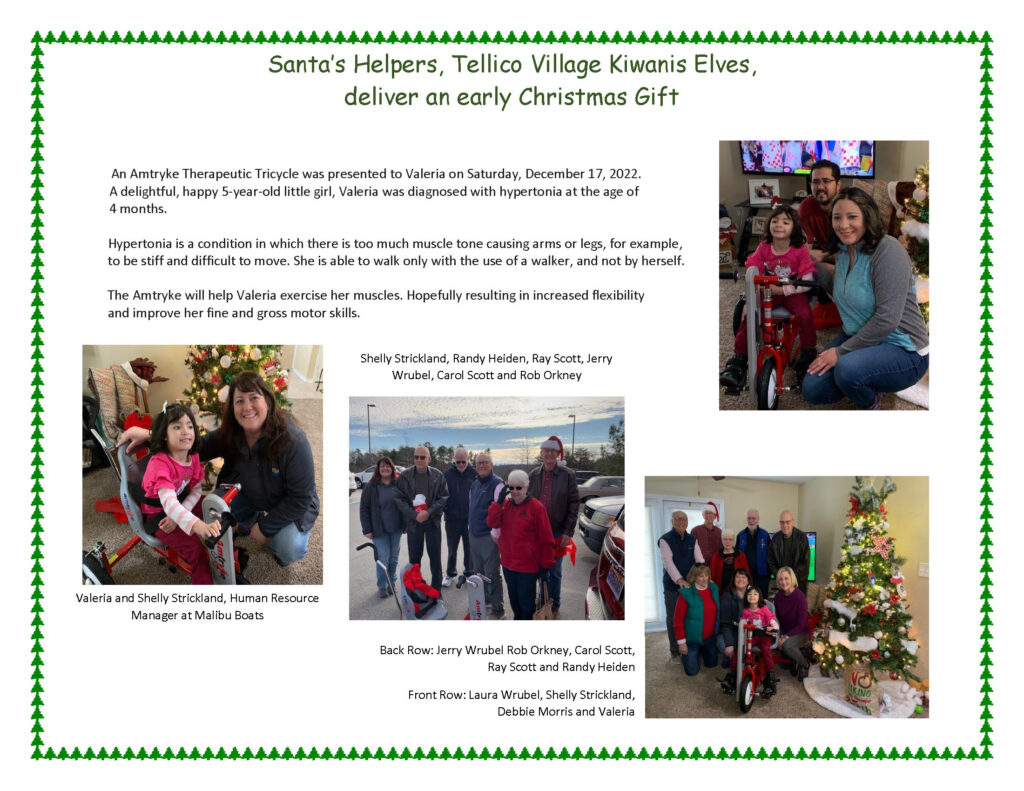 ---
---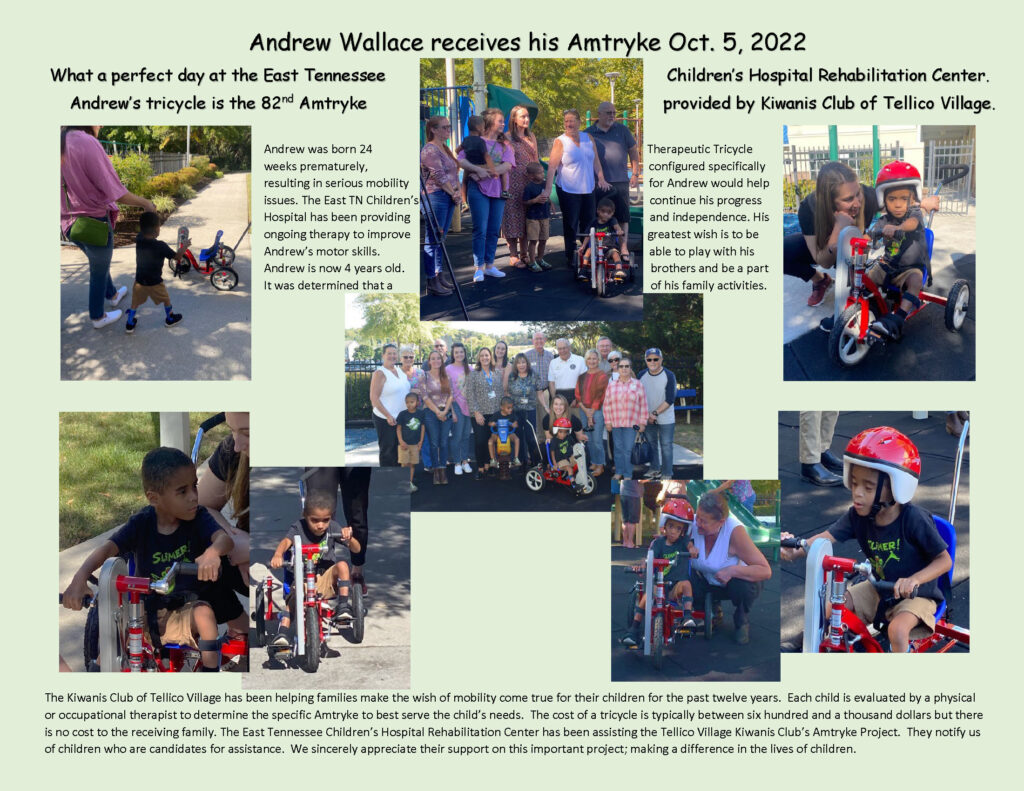 ---
---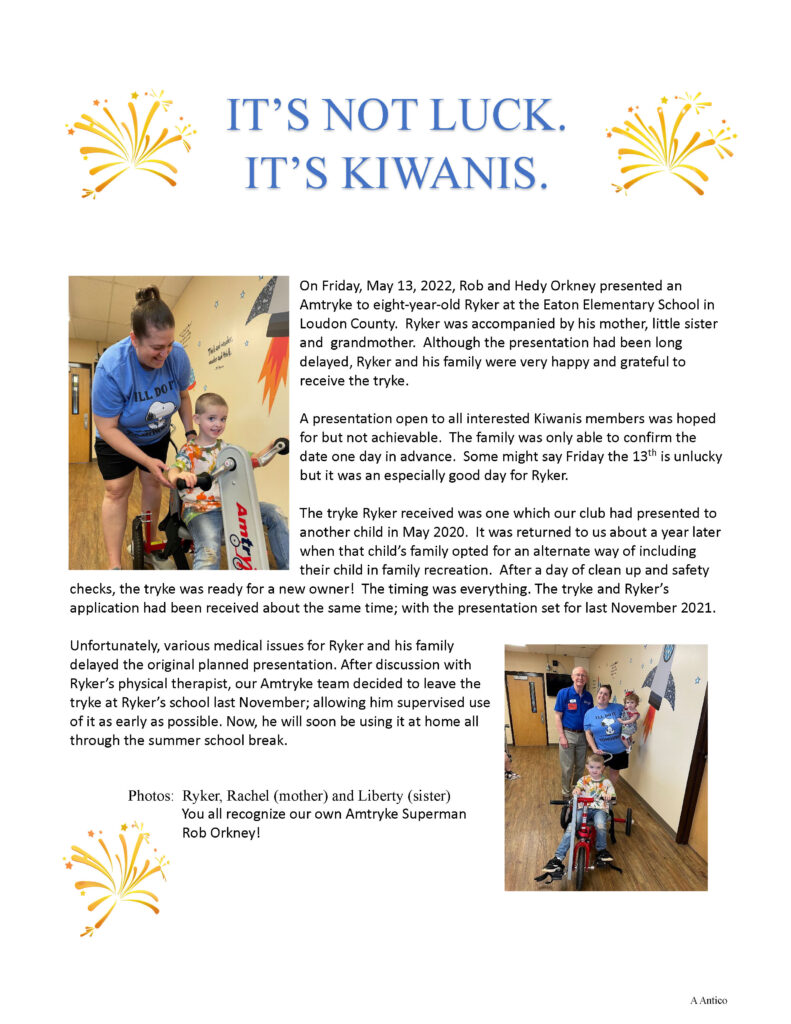 ---
---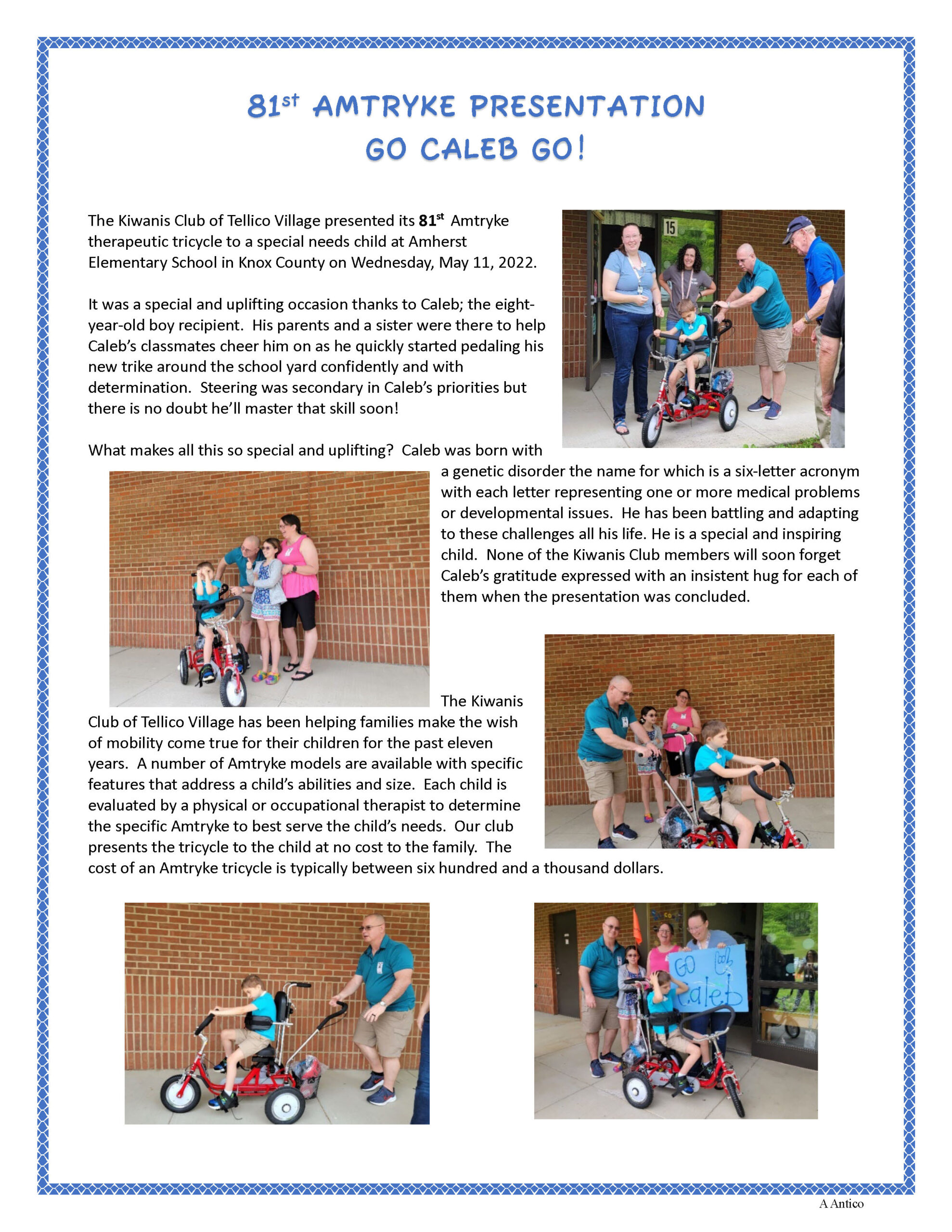 ---
---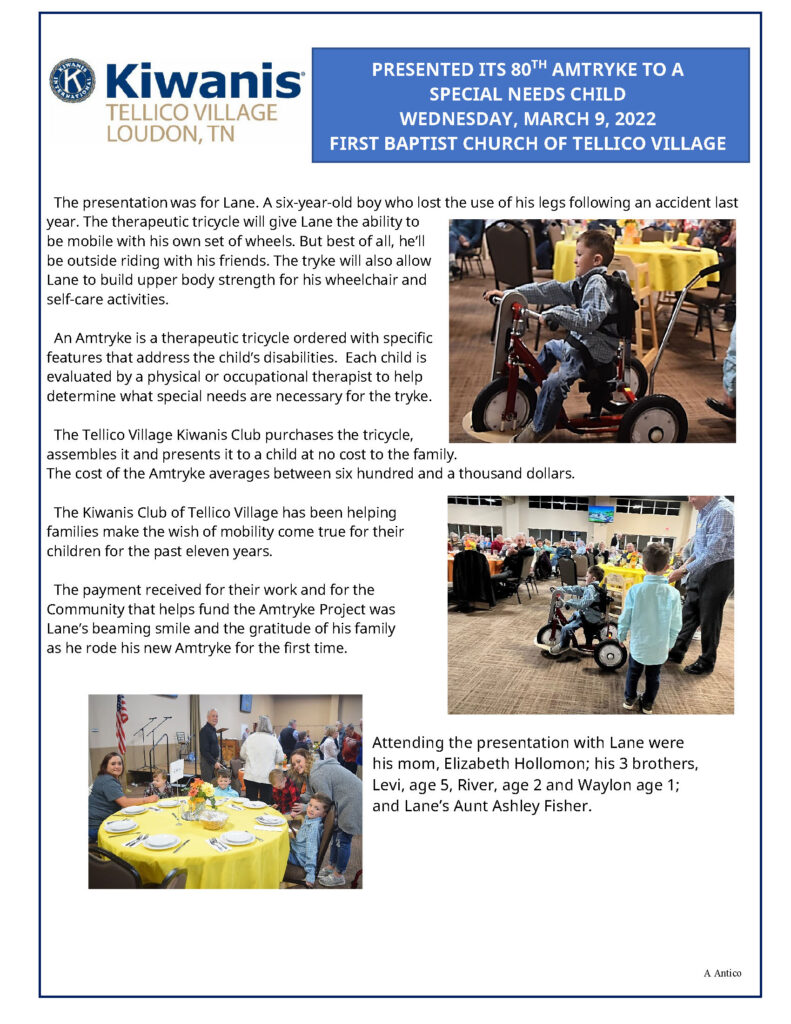 ---
---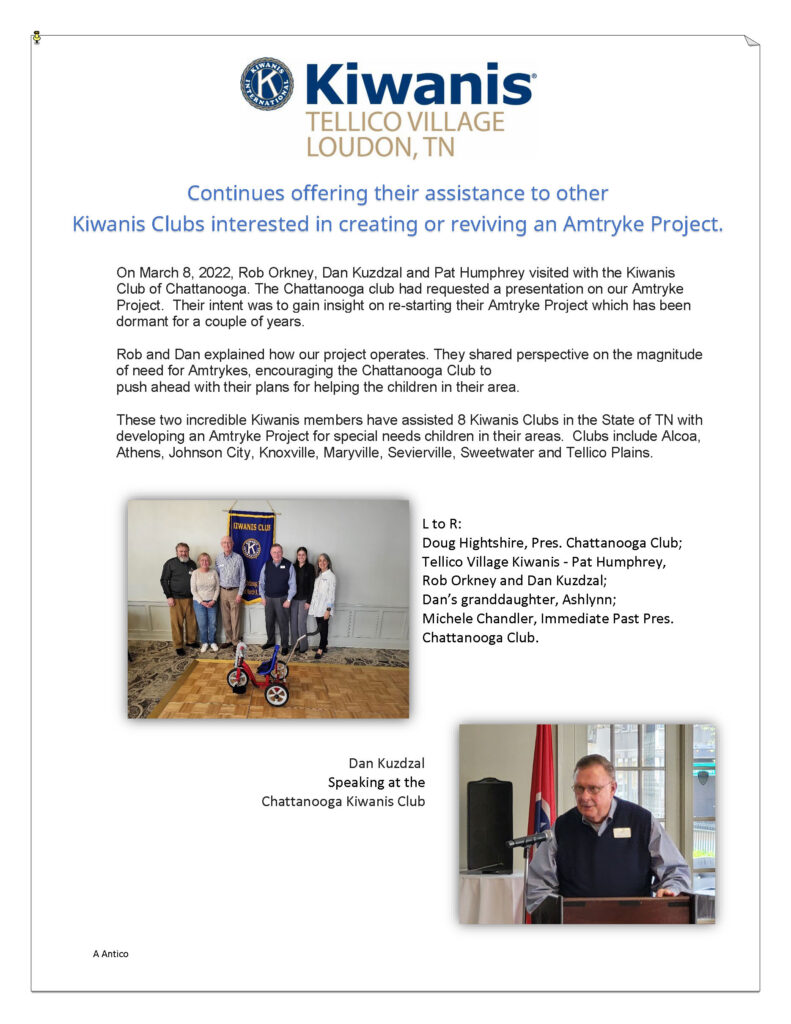 ---
---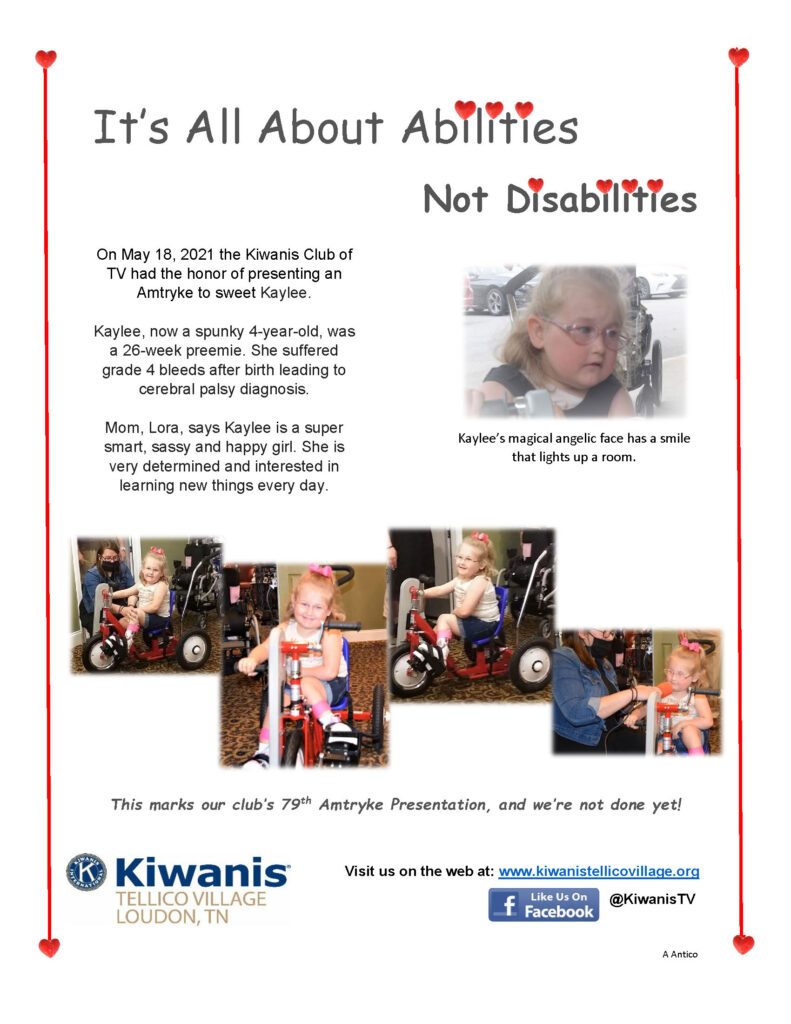 ---
---
---