Buddy Benches
---
---
This program, presented to our club by Kevin Meyer, began in the summer of 2019. The "A Bench for Caps Program", is also commonly known as  "Buddy Bench".   The ultimate purpose of a Buddy Bench is to help reduce social isolation.  If a child is having a difficult day, they sit on the bench.  This is a signal to others that they need a "buddy".
Every elementary school in Loudon County has received a Buddy Bench.  That goal was accomplished in December of 2021. The program continues expanding; branching out into new counties, Boys and Girls Clubs and other charitable organizations.  Currently we are working this program in Anderson, Blount, Loudon, and Monroe counties.  We hope to expand to Roane County.
We are actively helping other Kiwanis Clubs start this environmentally necessary project. 
The bottlecaps are received from numerous sources, including community, parents, family, neighbors, churches and civic groups. Sponsor donations received cover the production costs. It takes 200 pounds of non-recyclable plastic lids and bottle caps to create a bench. Non-recyclable plastic which would have ended up in landfills. Greentree Plastics, located in Evansville, Indiana, converts the plastic via an extrusion process into a bench.  
Kevin collects, sorts, and weighs out the caps and lids.  Once he has accumulated 600 pounds of caps and lids, he places an order for 3 benches with Greentree Plastics. When the benches are ready, Kevin drives to Evansville and exchanges the 600 pounds of plastic caps and lids for the 3 benches. The final steps include, scheduling the Buddy Bench presentation to the recipient and the delivery of the benches courtesy of Kevin.
Since 2021, this project has resulted in 35 benches being made and delivered. 7,000 pounds of plastic lids and bottle caps kept out of landfills; and turned into beautiful Buddy Benches. We hope to achieve 41 benches completed by the end of 2023. 
---
---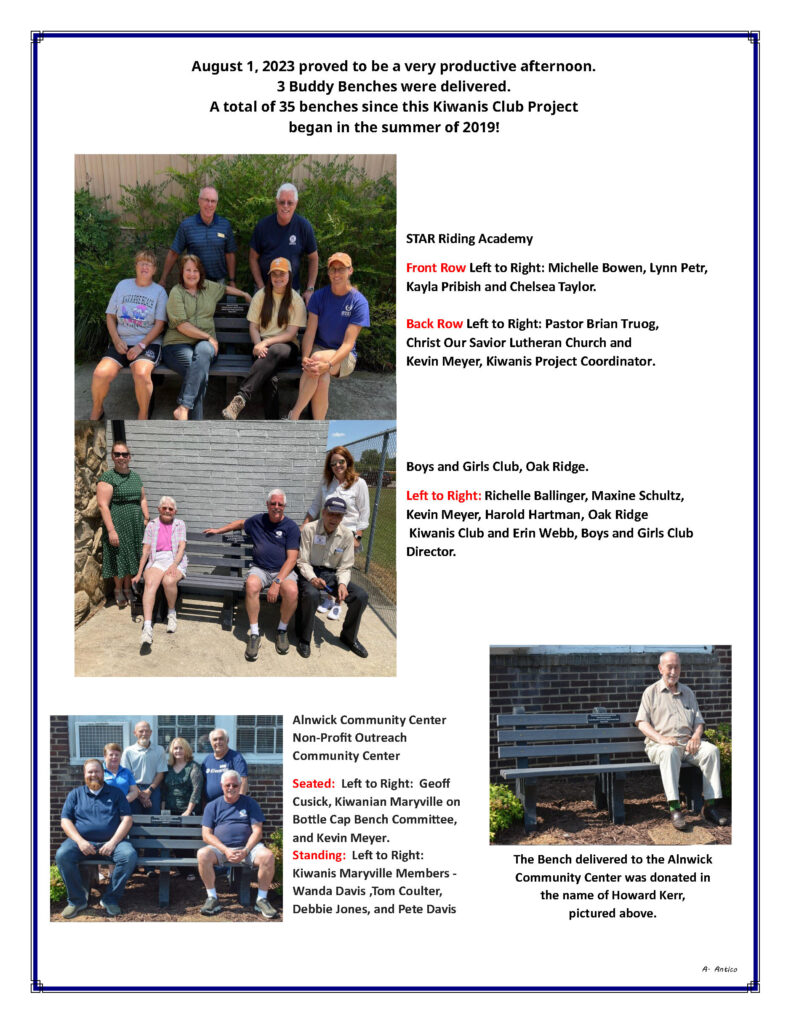 ---
---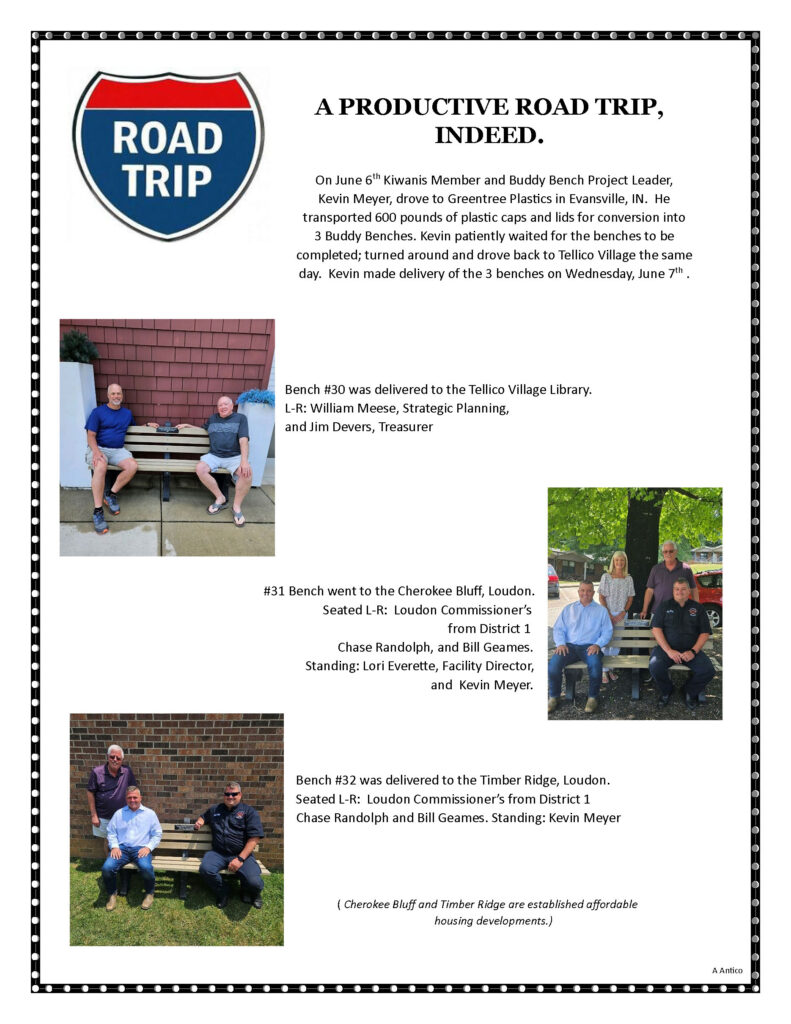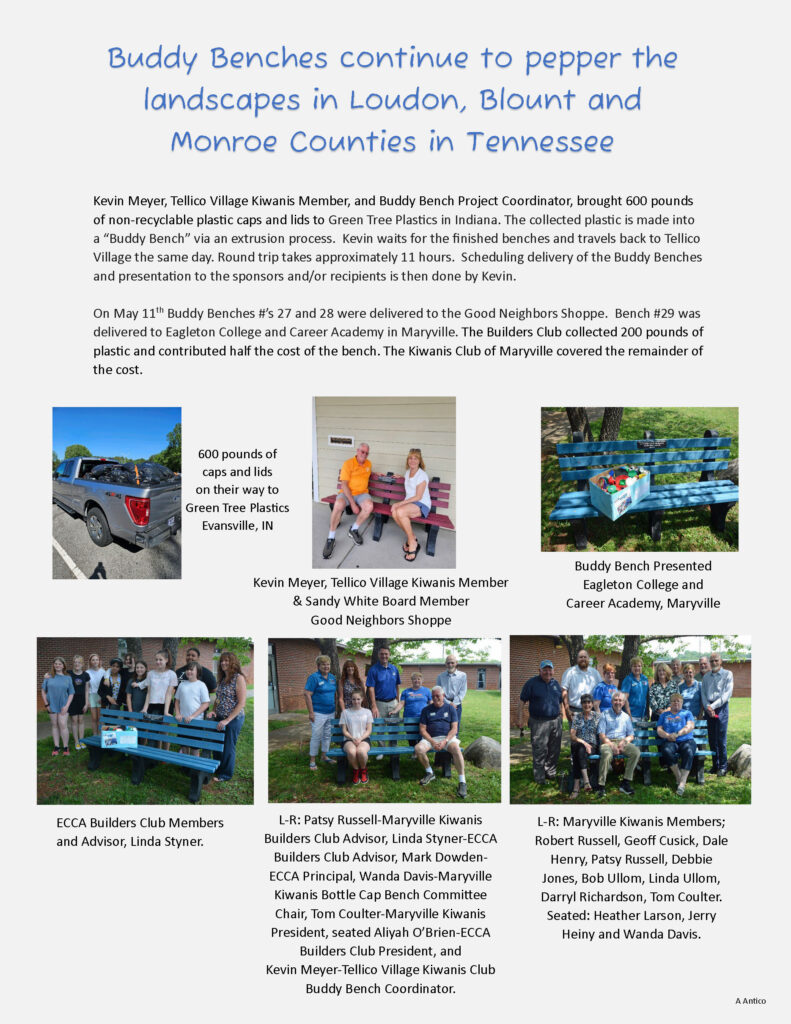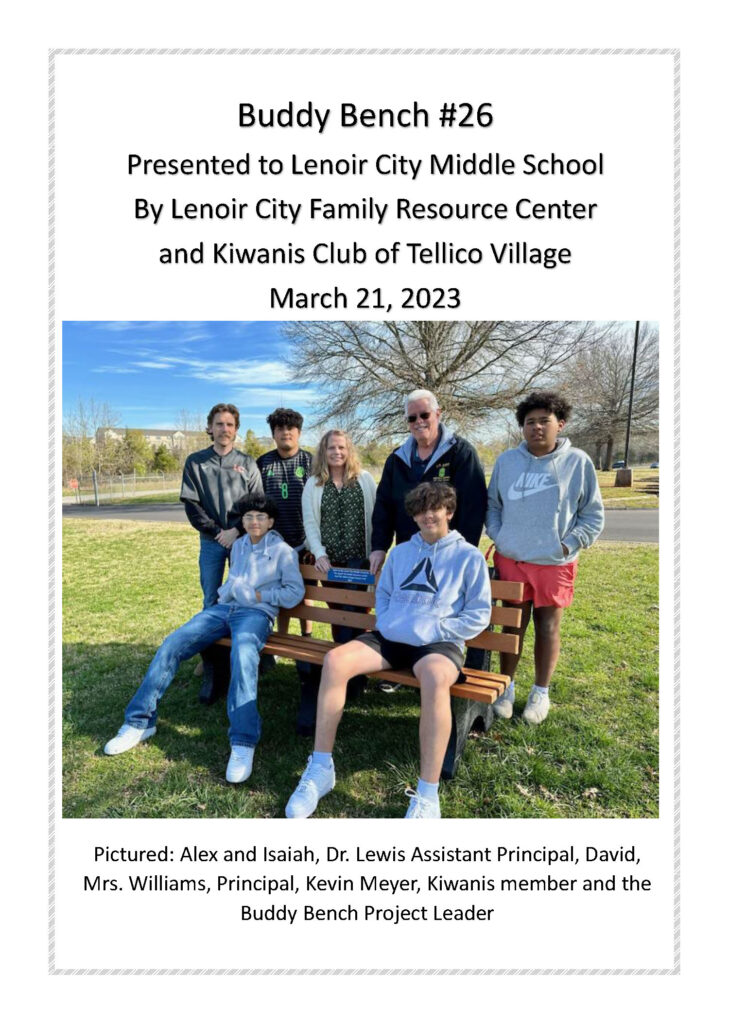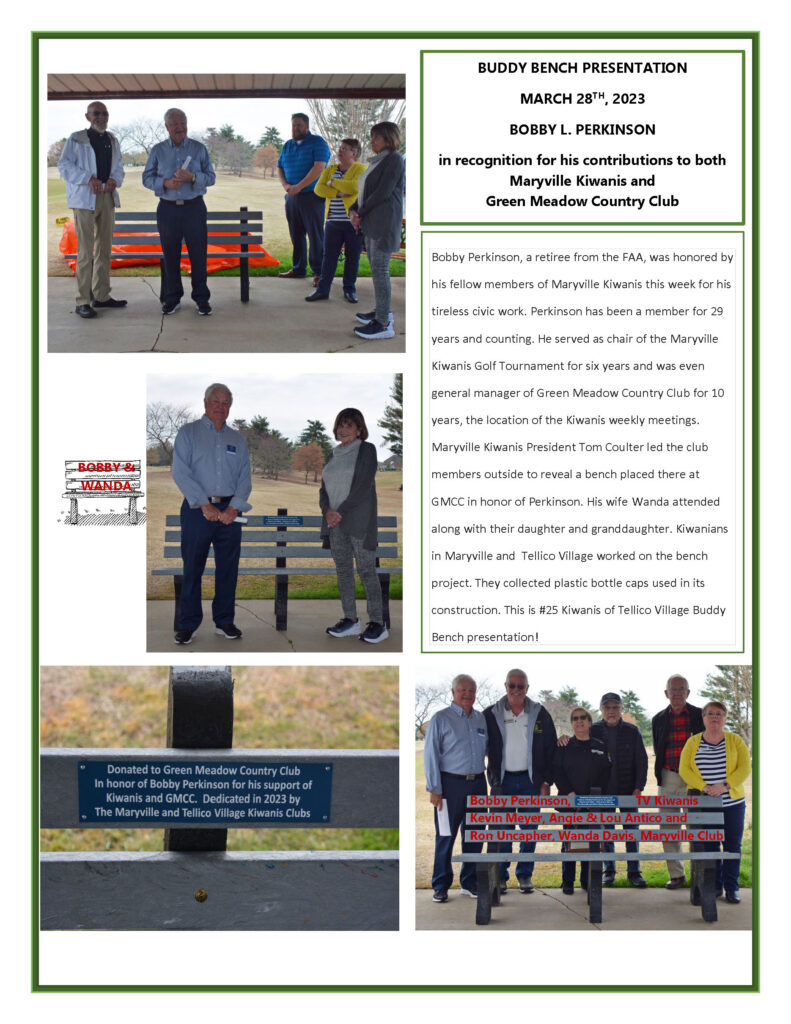 ---
---
Click on the link below to download the Acceptable Caps List.
---
---